Pet Policy at Garden Park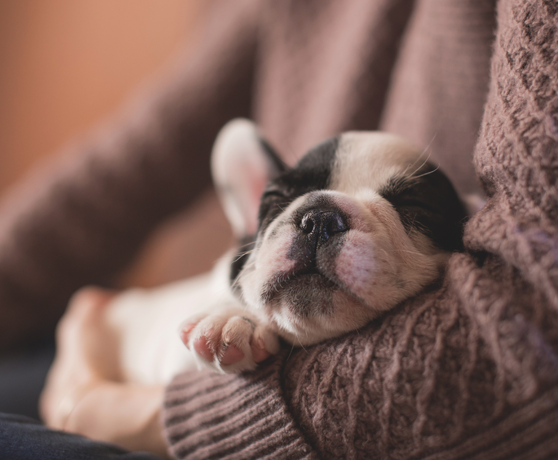 Garden Park is a pet friendly community because we know pets are part of the family too! These lovable balls of fur bring so much happiness to many pet owners along with a plethora of health benefits. Unlike most residential communities, here at Garden Park, we do NOT charge a fee for owning a pet. Our reasonable pet requirements are in place in order to keep our residents and their pets safe in the Garden Park Community.
Limitations & Requirements
• No more than one (1) dog shall be kept by any tenant.
• No pet over fifty (50) lbs shall be kept by any tenant.
• No visiting dogs permitted.
• No livestock, exotic, uncommon, undomesticated, or aggressive pets should be kept.

• All dogs must be leashed when taken for a walk, and Tenant shall be responsible for removing all defecation of any pet. No pet can be left outside unatteneded or tied outside of home.
• No pet may be kept that would be any annoyance to Tenant's neighbors or constitute nuisance.
• No dog houses or dog runs are permitted. No fences are permitted.
• No animal shall be kept that has bitten or injured someone

• Tenant must provide the following:
1-Proof of valid, up-to-date rabies immunization
2-License for the pet from the Township of Hazlet/Holmdel
3-Proof of liability insurance covering property damage or personal injury liability caused by pets in the amount of $300,000.00 minimum.
4-Written approval from Landlord in the form of a fully-executed Lease Pet Addendum
Ineligible Breeds
• Akita
• American Pit Bull Terrier
• Bull Mastiff
• Doberman Pinscher
• Husky

• Pit Bull
• Rottweiler
• Wolf/Wolf Hybrid
• American Malamute
• American Staffordshire Terrier

• Chow
• German Shepherd
• Korean Jindo
• Presa Canario
• Staffordshire Bull Terrier

• NOTE: If any dog is a mixed breed, it may not be mixed with an ineligible breed-and proof of breed mix is mandatory. (List is not all-inclusive)