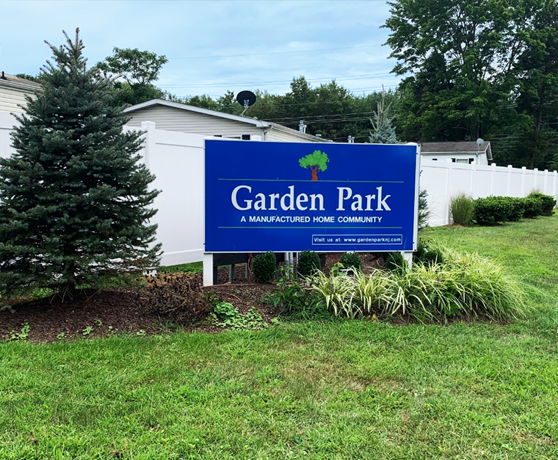 Our Convenient Location

Our community is located within both Hazlet and Holmdel, a unique location that provides many advantages for our residents. Nearby shopping malls, restaurants, historic sites, and the Jersey Shore are only a few places this wonderful area has to offer. For commuters, New Jersey Transit's North Jersey Coast Line stops mere walking distance from Garden Park. Access to the Hazlet and Holmdel school districts makes our community an attractive place for people with young families. The close proximity of Routes 35 and 36 provide our community members with local shopping options that include national brands such as Costco and Lowes that are both less than a mile from Garden Park.

Manufactured Housing

Renting or owning a conventional home has become unbearably expensive, especially in New Jersey. Manufactured housing is an affordable option for anyone looking to own a home without being forced to compromise on the quality of his or her lifestyle. Our homes are manufactured in Pennsylvania by a national, reputable home builder and are factory built under controlled conditions to meet the high standard of HUD regulated specifications. With financing available from third party lenders, manufactured housing is attainable home ownership that is an attractive option to the high cost of stick built homes.
advantages of manufactured homes
A newly manufactured home is an affordable, customizable, quality-crafted, low maintenance home that could fit any lifestyle. There are many options and floor plans available to fit your needs, such as contemporary kitchens with stainless steel appliances, walk-in closets, plenty of storage space, customized bathrooms, and more!